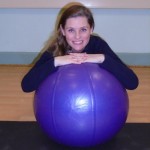 Alex is a fully qualified Pilates and Ballet teacher and founder of ACH Pilates & Dance.
She originally trained in all aspects of dance at the Arts Educational School, Tring Park and went on to specialise in classical ballet at the Royal Ballet School where she attained the highly coveted Teachers Training Course Diploma with Distinction.
She subsequently had a successful career in teaching classical ballet and its related subjects for several renowned vocational schools including the Northern Ballet School, Manchester, Hammond School, Chester, and more recently the prestigious Elmhurst School for Dance, Birmingham where HRH the Duchess of Cornwall is Patron.
Alex has developed strong professional links and worked alongside many eminent dancers, teachers and choreographers. Much of her work has been instrumental to the successful co-ordination and delivery of schemes designed to nurture and train the next generation of aspiring young dancers and teachers to develop their lifelong skills.
As a registered ballet teacher, she has entered numerous candidates for examinations of the Royal Academy of Dance and the Imperial Society of Teachers of Dance with many of her ex-students currently dancing in world renowned ballet companies and theatrical productions.
Alongside her career in ballet, Alex has first-hand experience of working full-time in an office environment. This has given her invaluable insight into the potential health hazards associated with long periods of sitting with poor postural control. This inspired her to work with world renowned Alan Herdman to expand her portfolio of skills and acquire certification in his government recognised Teacher Training Course for Body Conditioning and Remedial Exercise.